What to Expect During Your First Visit
As Pediatric Specialists, we are well acquainted with the limited attention spans of these little ones! This first, thorough, quick examination allows for early detection and prevention of dental problems and provides valuable information to support good home care habits.
The American Academy of Pediatric Dentistry recommends that children visit the dentist by age 1.
Toddlers and preschoolers are amazing patients with personalities ranging from cautious and shy to gregarious and curious.
Regardless of your young child's personality, our goal is to make your child's first visit informative and fun! Our highly trained staff is sensitive to the joys and fears of all children. Building trust and setting a positive tone for each appointment is one of our highest priorities.
Parents often wonder what to say to their small child prior to their first dental visit. In brief, keep the mention of your child's appointment calm and casual. Oftentimes, the less said, the better!
Our office staff is always happy to answer your concerns and questions and provide helpful suggestions for encouraging a fun first visit!
My kids have been going here for the past 5 years and I have never had a bad experience once. They are always on schedule and very accommodating if you need to reschedule. The front staff is very kind and friendly creating a welcoming atmosphere. My kids see Dr. Ramirez and he is fantastic!

Longmont Resident

Our experience has always been wonderful and positive and would refer Foothills Pediatric Dentistry to all our family and friends! The whole team at Foothills Pediatric Dentistry has always been kind, cheerful, polite and fabulous in every way. My son has never been nervous or anxious to go for an appointment, he actually really enjoys it!

Lafayette Resident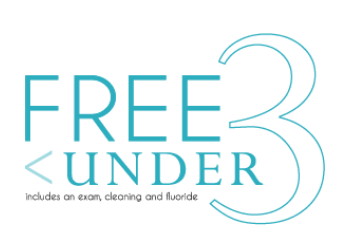 Visits are FREE
until they're 3!



Request an Appointment Today
Request an Appointment Today
& let's keep them smiling!